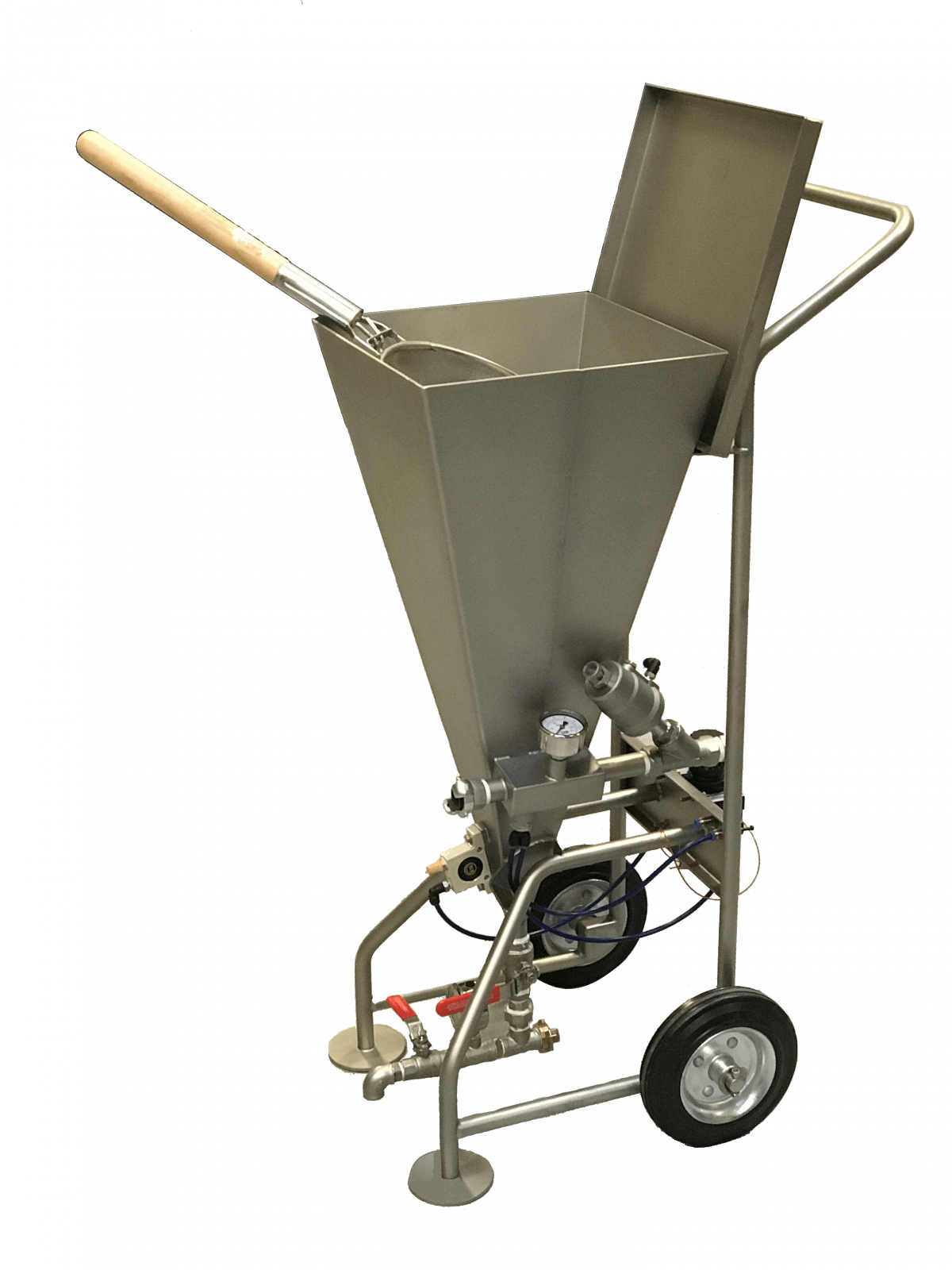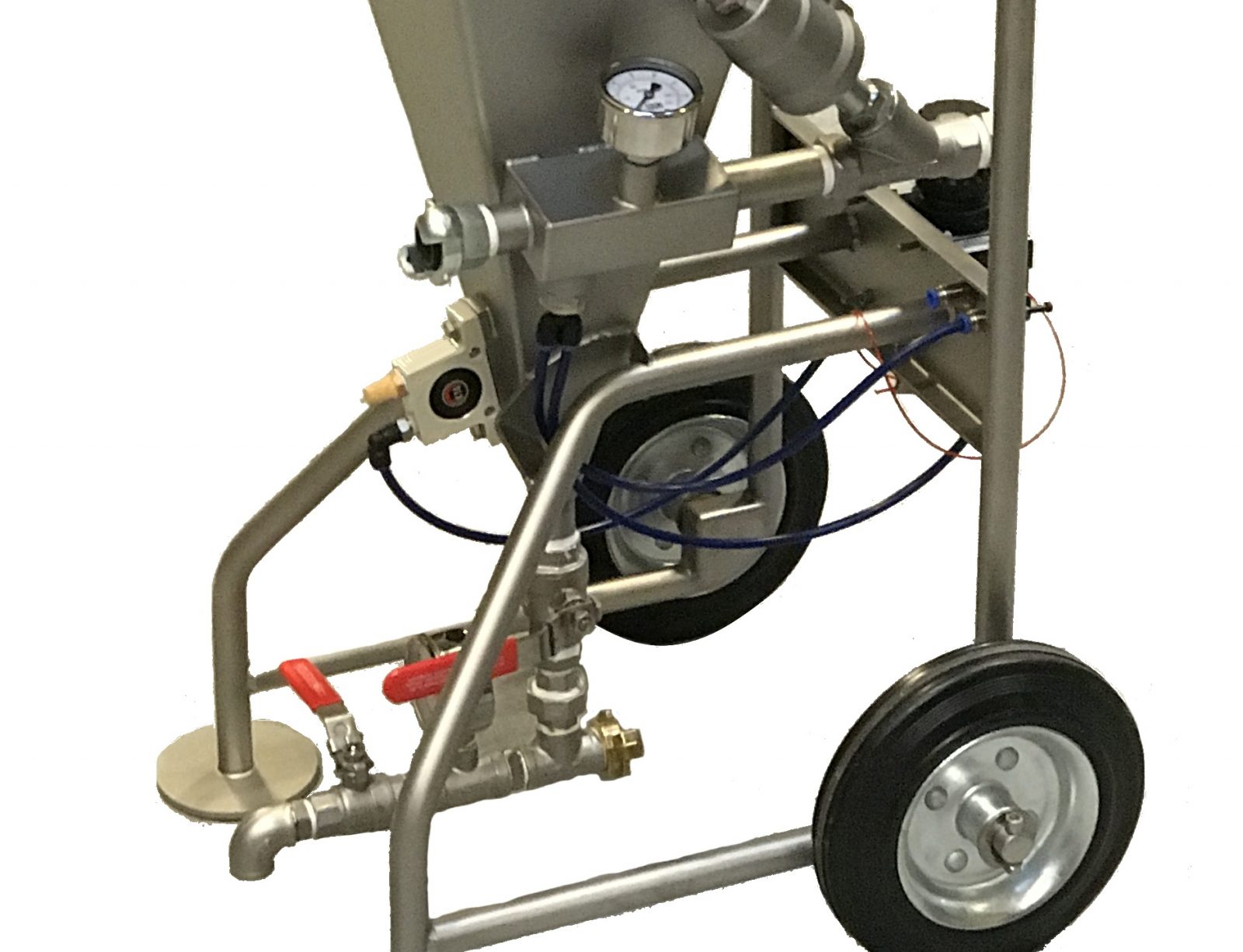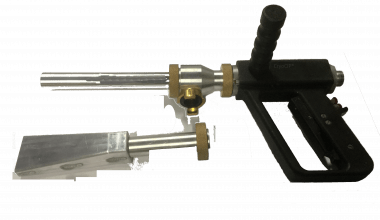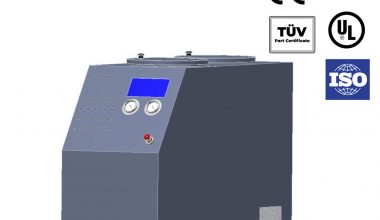 Special Nozzle
System TM33
System to mix Co2 with powder additive in a small particular size. CryoCIP TM33 is develop to be connected to all type of dry ice blasting. The mixing dry ice pellets with Additive, is a separate system you have to connect, to your own dry ice blaster.
Bennefit to use CO2 mix with abrasive
You have to mix in a two machine system to be in one, only not to damage your dry ice blasting machine. The CryoCIP TM33 is develop to make adjust in the vacuum system, so you need less additive to speed you cleaning up. The Nozzle system has to be a special design, because the mixing will wear the nozzle injector system. So the benefit of the TM33 nozzle system will hold longer then normal. The Mixing system TM33, has the benefit to adjust the abrasive use, that will use less of abrasive materials.

Finansiel solution
We know from test, that mixing CO2 in two system will speed surface cleaning up to 3-5 time more speed. We know that you will save energy from 12 bar pressure to 5 bar pressure, that will give you saving of energy for 50% of the energy cost. your dry ice use will go from 65 kg/hour to 14 kg/ hour, that will give your materials saving for 78%. Ok, the you need to use powder abrasive product, and for this you need from 0,5 kg – 20 kg/ hour. that will in the ending give you a saving of materials for 50% instead for 78%.
Not sand blasting
Mix CO2 with abrasive product is not sandblasting. the use os CO2 dry ice pellets, will still be 3 mm pellets. the use of abrasive will be 0,01 – 0,35 nature materials, so this product is not making any solid gasses.
Need more info, make us a call +45 75 92 81 00 or send us an E-mail.: info@cryocip.com